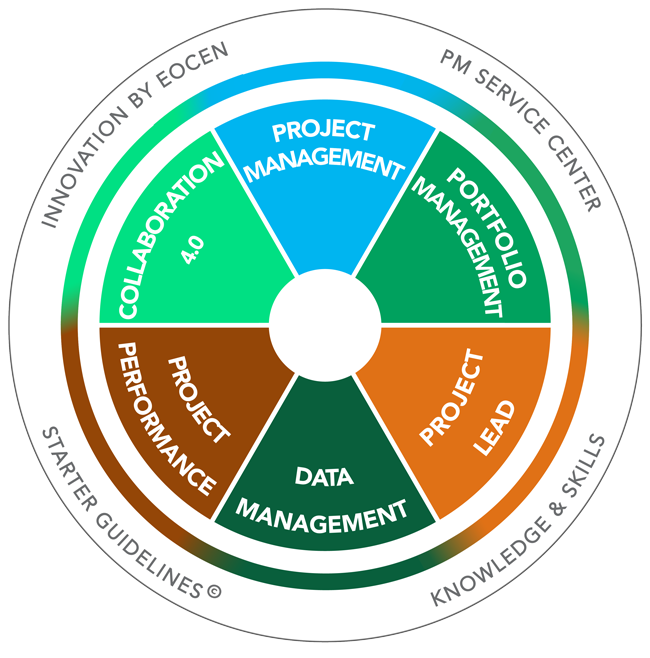 Project Management
Our PMO service helps you to launch and optimize your projects
Securing your projects thanks to an adapted governance

Project structuring according to standard methods, Agile, …

Time, Cost and Resource Management, Earned Value Management

Decision support with the implementation of relevant dashboards thanks to BI and eocen Toolbox©

Risk & Opportunity Management, Contract Management

Stakeholder management, communication, facilitation, coordination and project timing

Configuration management, document management

Support for your transformation projects (program definition, maturity stages, change management, facilitation)
Portfolio Management
The Portfolio as a business strategy vector
Provide top management with good visibility of project portfolio and interfaces between projects
Assist management in prioritizing portfolio projects in line with the company's strategy and resources.
Strengthening collaborative work between functions and effectively involving stakeholders
Harmonize, help to steer and arbitrate thanks to our innovative solutions (master planning and dashboards) and related methodologies

Optimize the use of resources and secure the project portfolio in terms of cost and deadlines.

Decision support
Support you on the choice, roll-out and optimization of Information Systems -PPM in your ecosystem
Project Lead
Trust our experienced project managers to ensure the success of your projects
Delegated project management: on projects to be launched or rescued

Assistance to the Project Owner: support your project manager and helping her/him to develop her/his skills.

Stakeholders coordination: project team, customers, suppliers and project owner

Product

Owner in Agile environment
Bénéficiez de 50 ans de bonnes pratiques de gestion de projet
Des méthodes éprouvées, les plus adaptées à la nature du projet
Une boite à outils performante pour un déploiement rapide et un pilotage optimisé
Profitez de notre Service Project Lead
Quand vous manquez de ressources internes formées aux meilleures pratiques du management de projet
Quand vous souhaitez sécuriser le pilotage de vos projets
DATA MANAGEMENT
Structure and aggregate data
Structure data to take full advantage of Artificial Intelligence (AI) and Business Intelligence (BI)

Collect and

massively analyze the data
Make the most of the data Hub / data Lake with BI

Visualize data

as Dashboards with BI
Performance management
Your project management as a performance lever
Optimize the governance of complex projects or programs: steering bodies, stakeholders, decision-making processes, management plans, etc.
Diagnose and propose process improvements for your projects

Propose the appropriate steering and collaborative tools

Train your teams

efficiently thanks to our innovative solutions based on gaming

Offer an operational coaching to your project managers or PMO
COLLABORATION 4.0
Increase the power of the project team through digitalization
Onboard you project team
Use our gaming solutions to involve and train your project teams
Organize collaborative environments and save time
Our collaborative project portal with a Chatbot and intuitive man machine interface
Encourage project team creativity
with pre-configured iObeya visual panels for efficient remote meetings

Adopt best practices for remote collaboration
Benefit of our experience and take full advantage of the tools on the market
Gain efficiency with our voice to RIDA©
Useful, prepared and optimized meetings

centralized tool where all the Information, Decisions, Actions of the projects are gathered.
Our Assets
---
Starter Guidelines©
Secure your projects with eocen's Starter Guidelines©
Our method relies on a tool-based check-list
Quick assessment of your project environment

Monitor the process progress in full transparency
The results
Recommendations for starting a project: governance, stakeholders, methods, tools, etc.

Areas for improvement for projects already launched
Innovation by eocen
Innovation for the security and performance of your projects
Open-innovation, benefit from the strength and collective intelligence of our startup ecosystem
Take advantage of our innovative solutions
To secure your project

As a productivity lever
Our approach, inspired by design thinking and lean-agile methods, effectively addresses your problems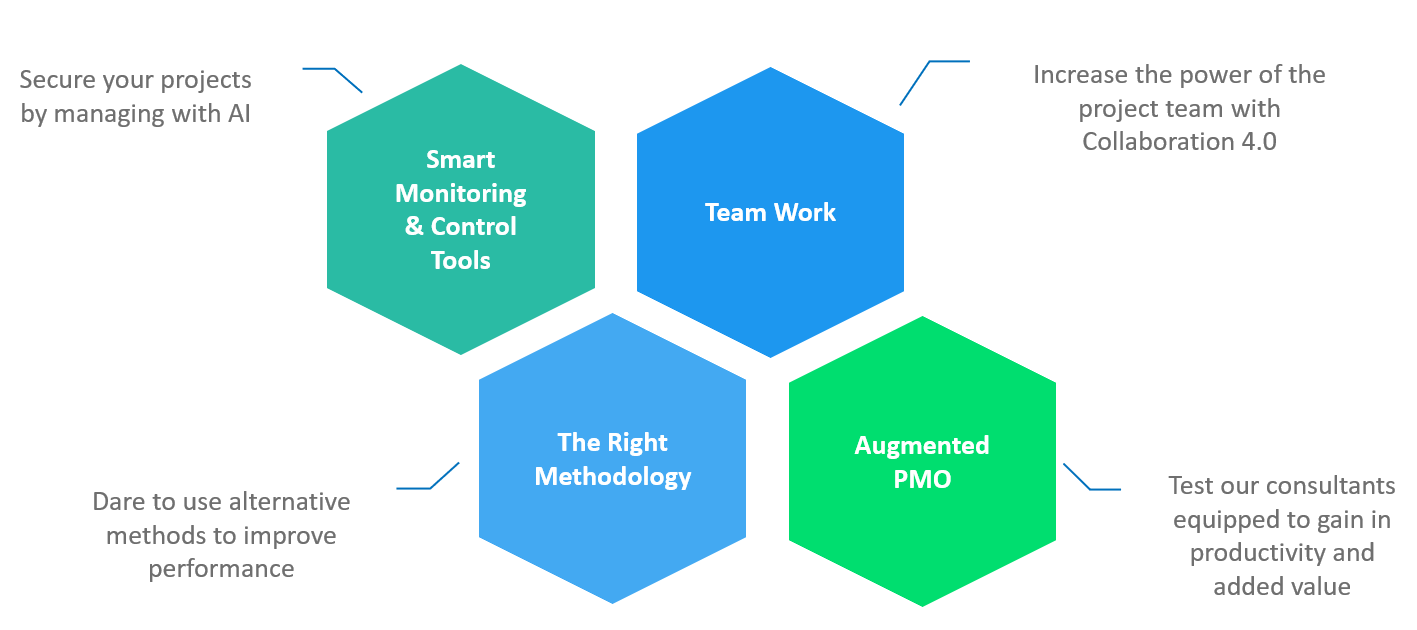 PM Service Center
What if our PM Service Center brought you the cutting-edge expertise you were looking for at a lower cost and without delay?
Contact us to discover all the services of our PM Service Center
Economy
Reactivity
Access to specialized expertise

A catalog of deliverables, simplifying your requests and service delivery
An urgent start? Our Start Up Team of senior consultants is mobilized at your side
Mobiles
Experts PMP certified or equivalent
Mastering all the components of our profession
Knowlegde & Skills
Benchmark, Knowledge Management & eocen University
Take advantage of our broad benchmark with leading industries

Discover our Knowledge Management (KM) organization and its network of referents alongside our consultants.

We adapt ourselves to your referential, methods or propose standards: PMI, Prince2, Scrum, SAFe…

eocen University: Consultants trained in our business and soft skills

E-learning: Rapid rise in competence thanks to our e-learning training portal that can be adapted to your project environment.